Three New Design Features Making Procore for Android Even Easier to Use
Today, we are excited to share the new design for Procore's Android app. We've worked hard to modernize the look and feel of the app so that we can surface the most important content to help you move your project forward.
The latest updates to our Android app focus on three core areas.
Bringing the Project Home Page information front and center.
We believe you shouldn't have to dig through Procore to see what's happening on your project, so the first thing you'll notice in the latest update is the Project Home Page. Procore should summarize the relevant project information appropriately right there in your hand. To accomplish this we now provide an overview of your open items, the open items across the project, the schedule, and recent photos all in a scrollable feed that feels familiar in a modern mobile app. With Project Home you can open the Procore app, get a sense of what's going on with the project and address the most important things right away.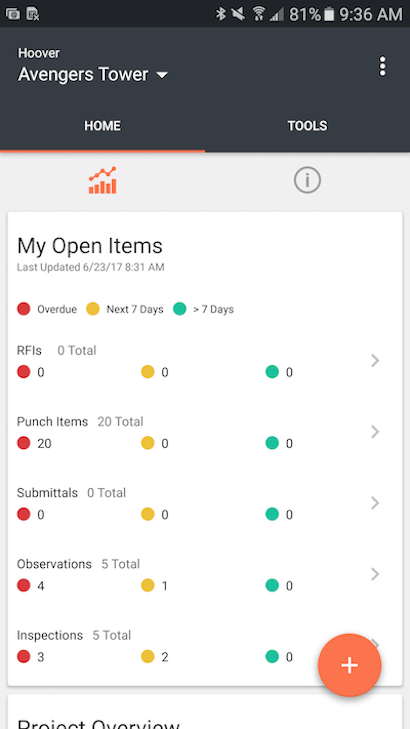 Updated design so Procore for Android feels at home with all the other apps on your Android device.
Procore was the first to have an Android app for construction project management and you have told us that you value our investment in a native Android app. With this update to Procore for Android we've gone all in on Google's Material Design guidelines. We rethought every screen and navigation pattern from the ground up to follow the principles of hierarchy, meaning, and focus. Our goal was to make it so that if you can use the YouTube or Google Maps app then you could just as easily use Procore. Construction is chaotic and we want to make an app that is simple and easy to understand and use so that you can focus on building.
Tools are consistent and predictable across the app so you can learn to use them quickly.
To make the tools consistent and predictable across the app we went through each one and thoughtfully designed them to enable you to enter and consume information in the best possible way. You have to fill out and read lots of forms and documents every day and now in Procore for Android it's the best experience we've delivered yet.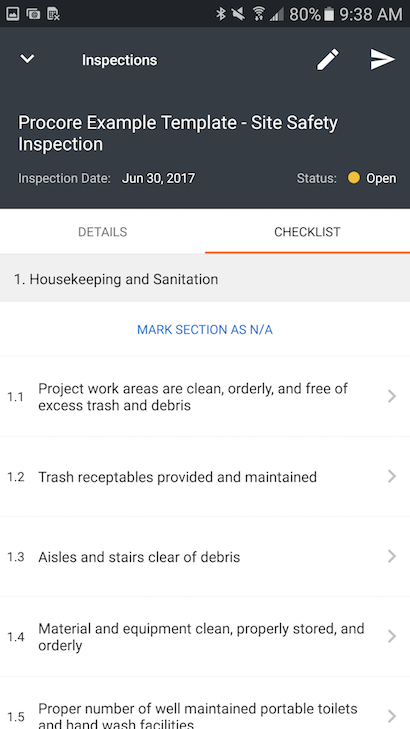 Procore for Android is available today for devices running Android 5.0 and above from the Google Play Store and Amazon App Store.