Creating Lasting Impact through Construction Education at Historically Black Colleges & Universities
Black History Month is an opportunity to reflect on the value that Black culture brings to our society. To me, this month is also a time to celebrate and embrace the contributions of African Americans past and present that continue to shape the fabric of America, and in particular, the built environment.
I attended Tuskegee University, one of over twenty historically Black colleges and universities (HBCUs) in the US that offer construction management programs. Today, with over 15 years of construction management experience both in the industry and the classroom, I have witnessed the power of fostering student talent in construction programs at HBCUs. I know first-hand the impact it has on changing lives.
I recently returned to Tuskegee after being invited to serve on their Construction Science and Management (CSM) Advisory Board as an alumnae and representative of Procore. During my visit, I met Casim Ellis, one of the first student recipients of the Association of General Contractors of America (AGC) Education and Research Foundation (ERF) and Procore's matching scholarship fund dedicated to supporting students studying construction at HBCUs.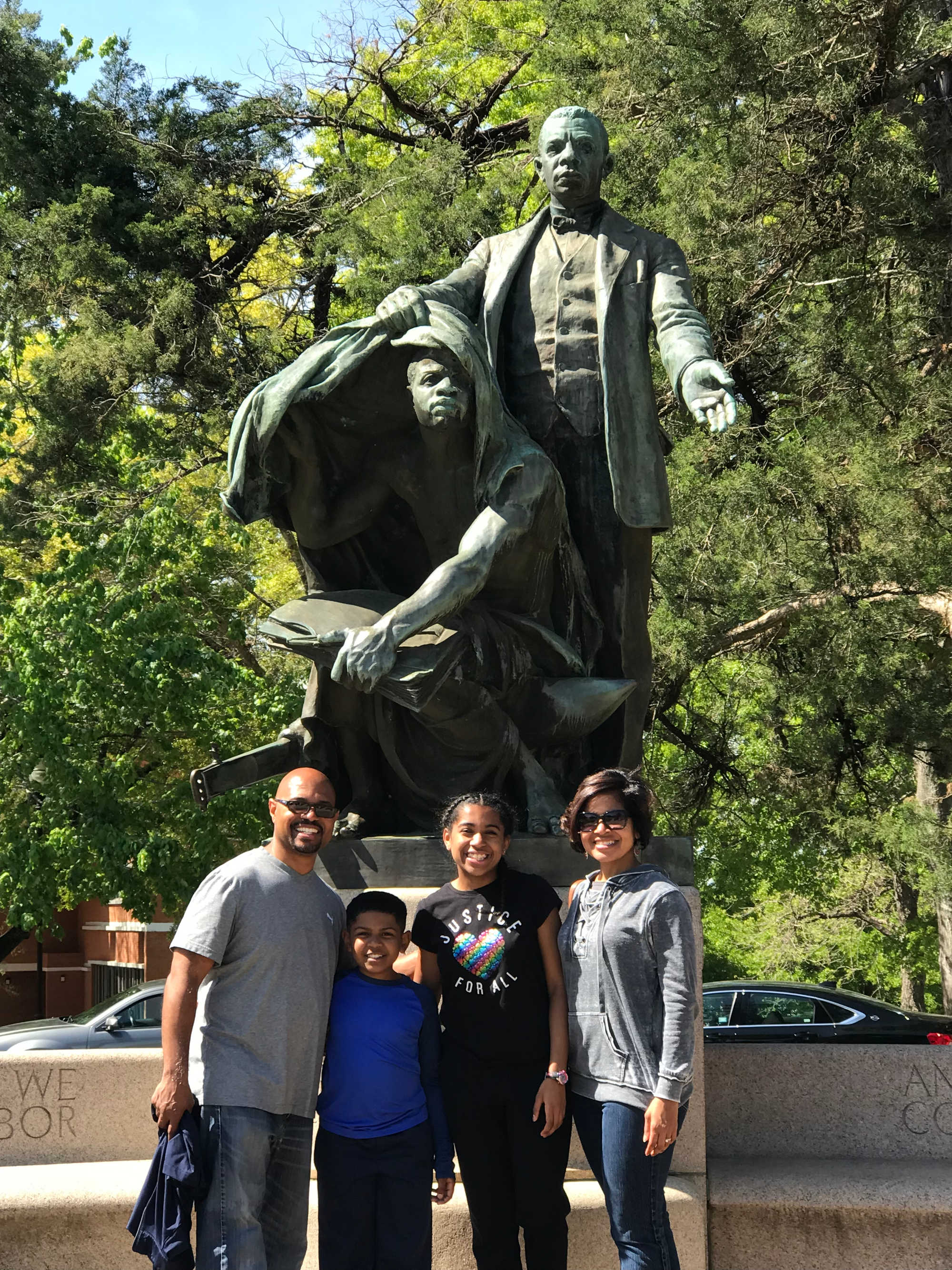 "The AGC + Procore HBCU Scholarship allowed me to continue my education at Tuskegee University. Without it, I don't believe I would have been able to return to campus," said Casim Ellis, graduating senior in the CSM program, "This scholarship truly changes the lives of students pursuing the industry of construction."
Procore pledged a one-time donation of $250,000 to the matching scholarship fund, which has now raised over half a million dollars. AGC ERF will continue to fundraise through 2023 while distributing scholarships to students at Tuskegee and Florida Agricultural and Mechanical University (FAMU). These scholarships can help increase the likelihood of more students of color choosing construction and graduating prepared to become leaders in the industry.
"The AGC + Procore HBCU Scholarship ensures that our construction students have an equal opportunity to pursue a higher education, regardless of their financial circumstances," said Dr. Carla Jackson Bell, professor and dean of the Robert R. Taylor School of Architecture and Construction Science and Management (TSACS). "This scholarship attracts and retains talent and encourages diversity by enabling students, especially females, to achieve their academic goals and career dreams."
As a first generation college student, the rich history and relatability with the faculty, staff and surrounding communities at Tuskegee was the ideal learning environment. I thrived in my education and received the foundational tools that set me up for success in the construction industry beyond the classroom.
Tuskegee's construction management and science program is the oldest of its kind. The buildings that house the program are composed of bricks made by previous students. Robert R. Taylor, the construction school's namesake, was the first African-American architect and the first Black individual to receive an Architecture degree from MIT. Taylor designed and built most buildings on campus and other significant structures throughout Alabama, Texas, and North Carolina.
Beyond the scholarship fund, Procore provides educational support to HBCUs through Procore.org, the social impact arm of Procore. Tuskegee, North Carolina A&T University, Morgan State, and Florida A&M are all HBCUs that receive free access to Procore's platform and training resources to equip instructors with the tools needed to educate the future construction workforce.
While Black employees make up 12 percent of the overall US workforce, Black construction workers have continued to be disproportionately underrepresented, accounting for only 6 percent of the industry over the last 25 years. These partnerships underpin the importance of promoting the education and advancement of the Black community by providing students from underrepresented backgrounds with the resources needed to thrive.
My time at Tuskegee started my passion for advancing the industry and fostering construction workforce diversity. This led me to join Procore as their Director of Industry Advancement with a shared vision of improving the lives of everyone in construction and enabling every person in the industry to do their best work.
I felt overwhelmed with gratitude returning to the campus where I began my career in construction, being reminded of how my tenure at Tuskegee changed the course of my life for my generation and the generations to come.
Learn more about how you can support the AGC ERF and Procore HBCU scholarship fund here.