Driving Gender Equity in Construction and Beyond
Why is diversity within the technology sector critically important? Reshma Saujani, Founder and CEO of Moms First and Founder of Girls Who Code, closed out Groundbreak 2022 with an insightful keynote addressing this question. The keynote, which included a conversation with Rakhi Voria, Procore's vice president of sales, focused on Saujani's experience founding Girls Who Code, her mission to close the gender gap in tech and how diversity and inclusion can unlock innovation.
Historically, the technology industry has been plagued by both a lack of diversity and a shortage of skilled workers. In such a tight labor market, many technology companies have had to create more equitable on-ramps to employment in order to find the talent they need to meet business goals.
Construction has an opportunity to do the same by rethinking how we're finding, retaining and advancing our talent. "Business leaders were desperate to find engineers to hire," said Saujani. "The answer to their problem, which is the same for the construction industry, is to get more women."
Bravery, Not Perfection
Saujani wanted to investigate why women were choosing not to enter high paying industries like technology and construction. In her book "Brave Not Perfect", she explains that it comes down to two major factors: culture and women being raised to be perfect, not brave. To Saujani, perfection is in direct opposition with the essence of construction – which is the ability to tinker, take things apart, or be satisfied with trial and error. To encourage more women to enter the construction workforce, Saujani suggests doing away with perfection and instead focusing on iteration.
"Somewhere along the line, whether pursuing becoming a teacher, doctor, or a general contractor, women learned to give up before they even tried," said Saujani. "The antidote is bravery. Learning how to iterate again and again. The way to get more diversity and innovation is to disrupt culture and teach bravery."
Retention Depends on Culture
Construction is facing a labor shortage with 91% of construction companies unable to find the workers they need, according to a survey by the Associated General Contractors of America. During their conversation, Voria touched on the importance of fostering inclusion to attract and engage more women and people of color.
"As an industry, we're working hard to champion a culture that empowers everyone to thrive," said Voria. "What are some leading practices organizations can implement when looking to attract and retain talent from underrepresented communities?"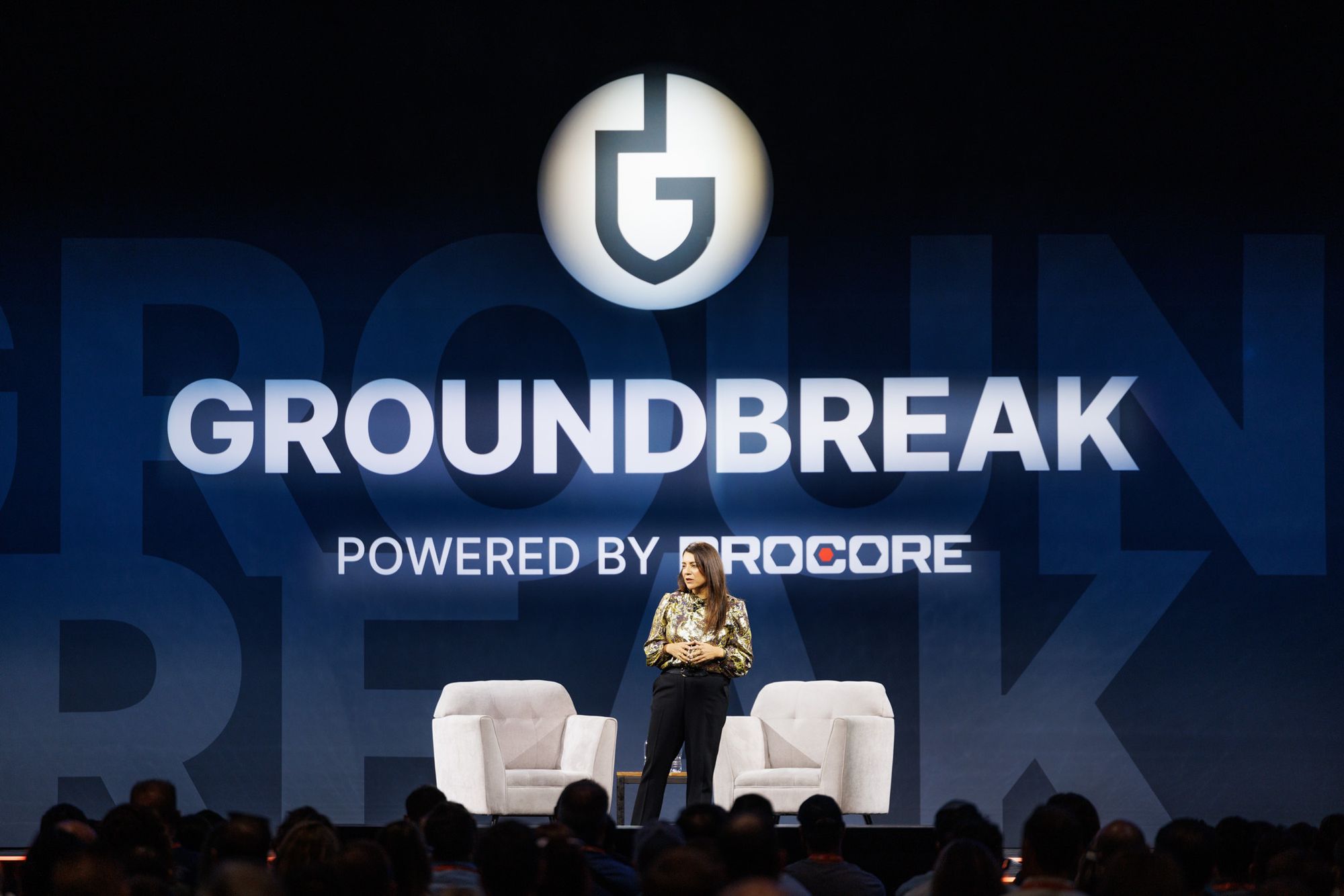 "It's not just about attracting, it's about retaining talent. Women leave these industries because they feel isolated and because the culture doesn't support being a worker and a mother at the same time," said Saujani. "It's key to create an inclusive culture at your company so that your workers stay, see upward mobility and thrive in their careers."
The Power of Metrics
The number of women in construction in the U.S. hit the 1 million mark last year, a first since data started being collected in 1964. Despite this milestone, the share of women in the construction workforce sits at 14%, with women of color representing an even smaller percentage. According to Lean.Org and McKinsey & Company, women are still dramatically underrepresented in leadership: only 1 in 4 C-Suite executives is a woman, and only 1 in 20 is a woman of color.
In 1984, 37% of computer scientists were women. Today, women only earn 18% of computer science bachelor's degrees in the United States. While growing the number of women in construction up to 50% may sound impossible, Saujani points to her success with Girls Who Code as an example.
"It's very important in your own business or industry to have a metric and decide where you want to go," said Saujani, who helped promote an increase in diversity through Girls Who Code by building a pipeline of talent that fundamentally changed what the technology workforce looks like. "It's about progress over perfection."
By teaching girls to tinker, take things apart, and play with things, they can build experience and realize that they can belong in industries like construction. Saujani took the opportunity in the technology industry to rethink where talent was coming from beyond classrooms to include mothers. She founded Moms First, a national movement to center mothers in economic recovery from the pandemic and value their labor.
"If you want to recruit more people, you have to think people-first and what people want from their employer," said Saujani. "Women are leaving industries like construction because its culture isn't built to support being a worker and a mother at the same time. It's not just about getting women in the door, but creating an environment where they can thrive."
Next Steps
In an effort to attract talent and increase representation, the construction industry is actively taking steps to provide a data-driven look at diversity and women in construction. If you'd like to learn more, we invite you to register for our upcoming webinar "The Data on Diversity and Women in Construction" on Wednesday, March 8 at 11:00 AM PST.
Register now to continue the conversation.