We are highlighting of the biggest construction event of the year – Groundbreak. Taking place in Phoenix, AZ, over 4,000 construction professionals have gathered from across 21 countries to connect, learn and innovate.
Jake Wood keynote
Jake Wood, co-founder of Team Rubicon, started off day two of Groundbreak with an inspirational keynote that spotlighted the importance of employees' need for identity, purpose and community.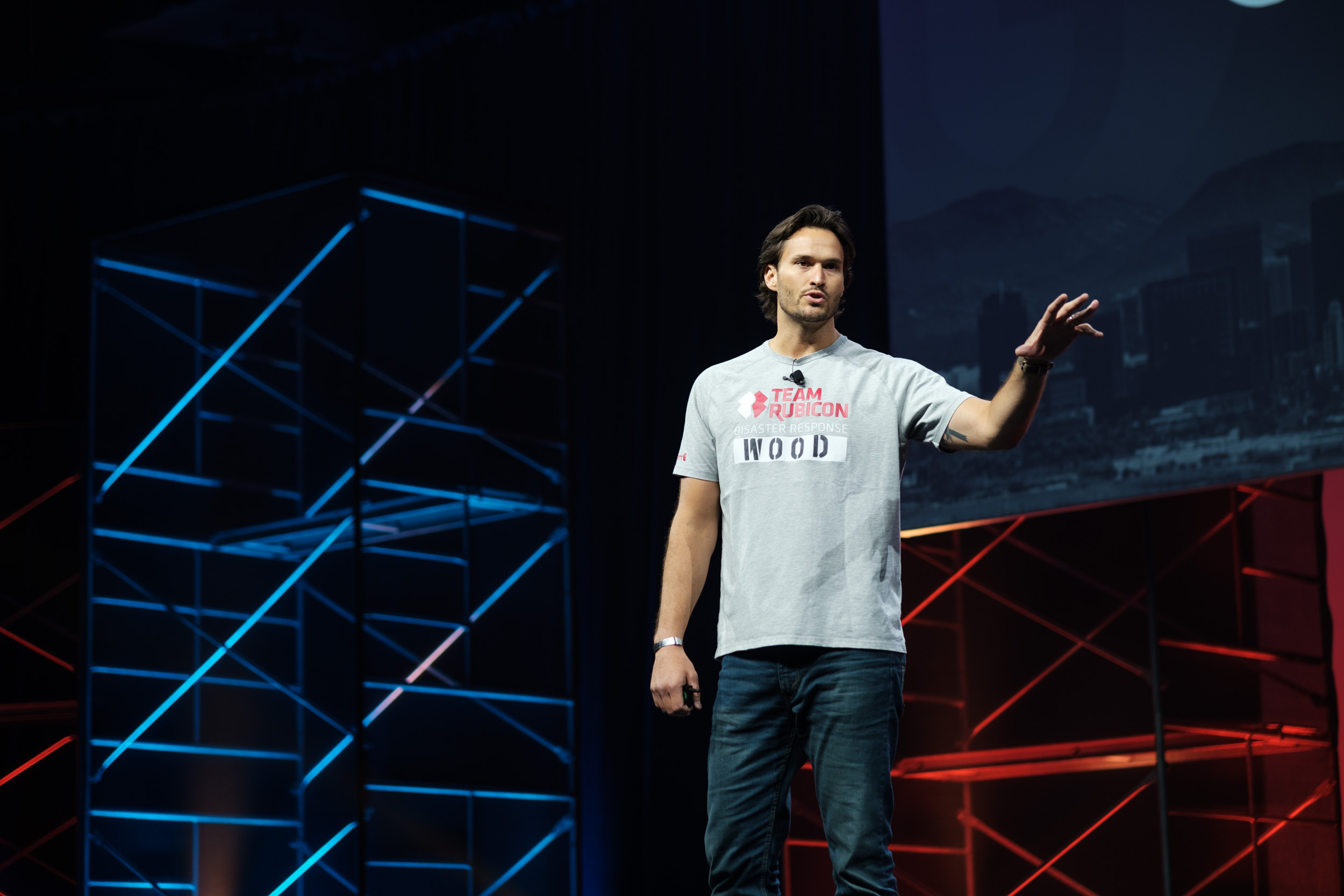 Team Rubicon is a nonprofit organization whose mission is to "serve communities by mobilizing veterans to continue their service, leveraging their skills and experience to help people prepare, respond, and recover from disasters and humanitarian crises."
"We are looking for individuals foolish enough to think they can change the word and smart enough to have a chance."
Jake shared his belief that, "Leadership, at its core, is about loving the people you lead. Who they are, where they came from and where they want to go in their life."
Jake cast a vision of caring personally for the people we work with and, in turn, encouraging them to do their best work, offering up the most innovative ideas and that have the potential to change the world.
"When people feel safe, that is when they find courage."
Some of his key tips in effective leadership included: leading ethically, writing the last chapter of your story first and leading with vision, creating a culture that counts and establishing strong and unique company values from the start.
Watch Jake's full keynote here.
Breakout Sessions
The second half of the day, we moved into breakout sessions that covered topics of safety, cybersecurity, inclusion & diversity and so much more.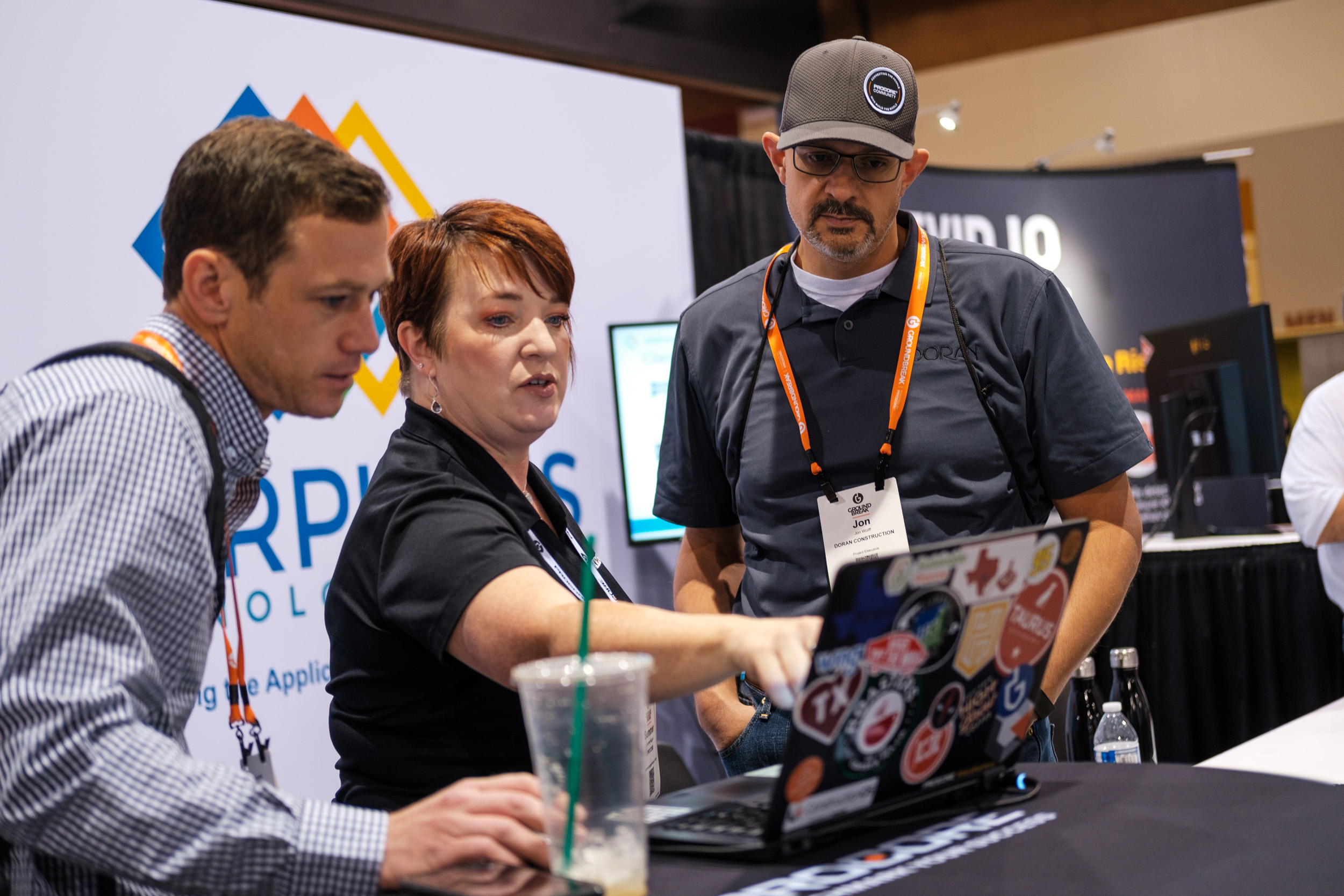 Creating an Engaging Safety Culture
Speaker, Sarah Cuscadden, Group Health Safety & Environment Manager at Probuild Constructions Australia, focused on innovative ways to get construction professionals engaged with safety practices on their jobsites. She made the point that individuals need to know that they are responsible for their own safety in order to inspire accountability and ownership, rather than the belief that others' are more concerned about your safety than you are.
"We foster the idea that safety is everyone's responsibility."
Audience members asked how to embed these culture changes, keep them alive on the jobsite and inspire people to stay engaged with safety material. Attendees exchanged ideas for what has worked for them at their companies and the entire room was engaged in the conversation.
Building Influence in the Field: How to build relationships between skilled trades, general contractors and owners
This session was popular amongst Groundbreak attendees–jam packed with owners, general contractors and specialty contractors asking questions and brainstorming about how they could all work better together.
A few of the interesting recommendations included:
GCs bringing the project's specialty contractors to meetings with the project owner, this creates transparency and trust between all parties
Making sure all parties involved are using updated drawings–this is where construction tech comes in
Investing and developing your people and partnerships–making yourself a preferred destination
Mike Rowe keynote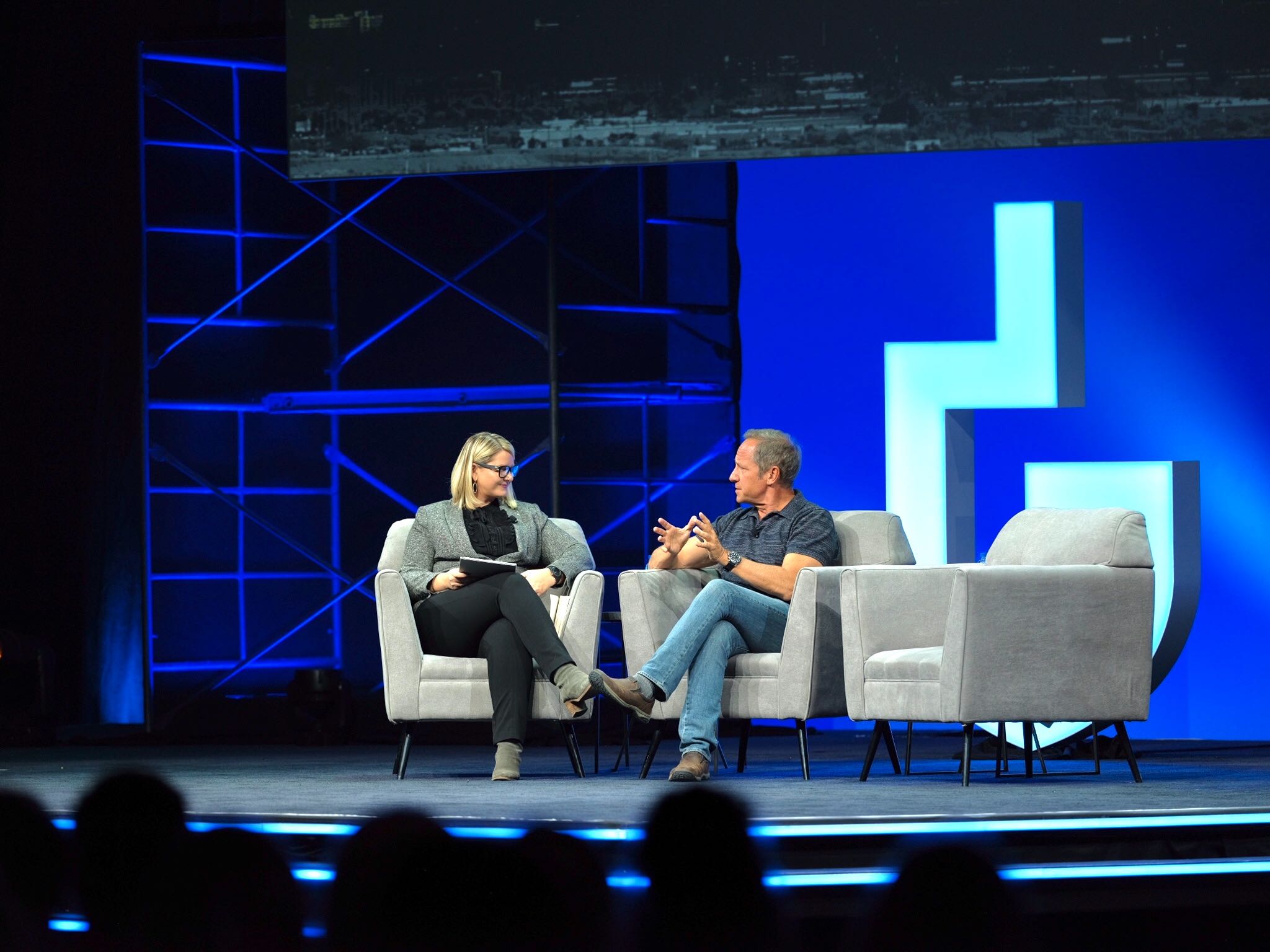 Lastly, we heard from Dirty Jobs–Mike Rowe, who discussed the issue of the labor shortage within the construction industry and how we, as a community of construction professionals, could begin to solve this shortage.
Changing the narrative of the construction profession is important and in order to do so, we must highlight those who have become experts in their trade and, in turn, have experienced success in their careers–leading others along the way.
"Let's tell the stories that start with the mastery of a skill and lead to a career in the construction industry."
Join Procore's Community and start sharing your stories with one another.