Supporting our local communities in times of crisis
We are living in unprecedented times. Recent events due to COVID-19 have forced communities, businesses, and families all over the globe to navigate countless new changes: many schools are now closed, hospitals are running out of supplies, and families are grappling with how to adjust to new personal and professional changes.
As COVID-19 continues to disrupt the world, the need to come together and support the community has never been greater. At Procore, our values are Openness, Optimism, and Ownership. These are values that our employees live and breathe every day. But if there has ever been a time to exemplify those values, it's now. We're looking for ways to come together as a community to support one another, collaborate, and work toward solutions.
Inspired by our industry's support and resilience, the Procore Facilities team met to see how, and where, we could make a difference. Our first, humble initiatives were focused on communities close to where Procore is headquartered in Carpinteria. We partnered with:
The Cottage Hospital in Goleta, California where we donated roughly 700 N95 masks.
The Carpinteria Chamber of Commerce to donate 500 pounds of food items to the United Boys & Girls Club of Santa Barbara, whose team is supporting local Emergency Food Distributions.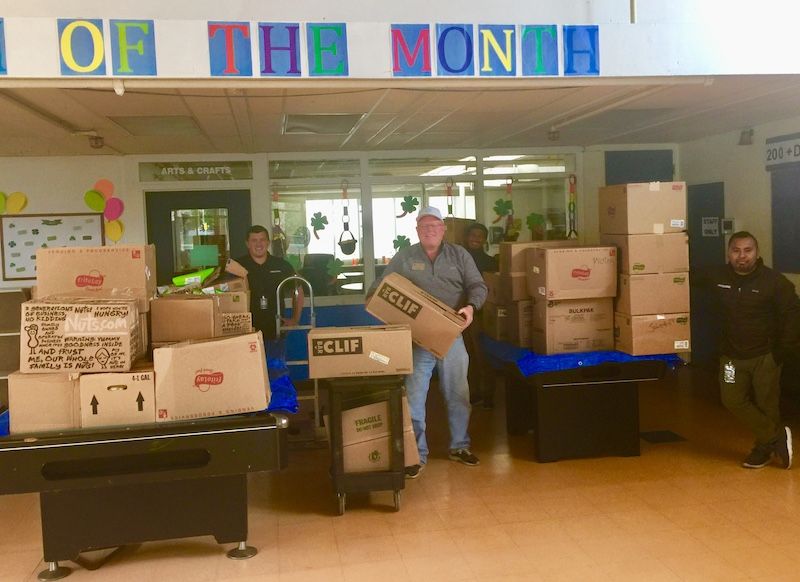 "We were able to get the majority of the food you donated out to people in need in Carpinteria at today's Emergency Food Distribution. Together, we can make a positive impact in our community!" – Don Hall, Area Director, United Boys & Girls Clubs of Santa Barbara
There's strength in numbers, and that couldn't be more true than it is today. Here at Procore, we believe in building our communities—whether that's on a large-scale through our construction management platform, our Procore.org initiatives, our new COVID-19 Resource Center on Procore Community, and our weekly customer roundtable webinars, or at a local-level by simply providing masks and meals to those who need them the most.
Community starts with the people, and we remain committed to serving them however we can. We're working on many other big and small ways that Procore can improve people's lives around the world.
You can learn more about Procore's commitment to customers in response to COVID-19 here.