A Year in Review: Celebrating Partnership and Progress
As another year comes to a close, I couldn't be more proud and humbled by what our customers, partners, and Procore have built together over the past year. Time and time again, we came together to innovate, adapt, and create new ways of working. We forged new partnerships, strengthened old ones, and delivered innovative projects—all of which helped shape our communities today and in the future.
Few things show the industry's progress and the scale of what we're able to achieve together more than seeing it live at Groundbreak. This year, we had ~4,000 Groundbreakers join us live in Chicago for our biggest and best event ever. I had the pleasure of announcing this year's Groundbreaker Awards live on stage, along with some folks from my leadership team, where we celebrated the companies, projects, and people behind our industry's boldest achievements.
One of this year's Groundbreakers, and a finalist of our "Specialty Contractor Project Excellence" award, was Modern Niagara Group. They're responsible for the entire mechanical design and construction of the new St. Paul's Hospital, a $2.175 billion design-build project in downtown Vancouver, Canada. The new hospital will be one of the largest medical facilities in British-Columbia's lower mainland and will serve as a teaching hospital for the University of British Columbia.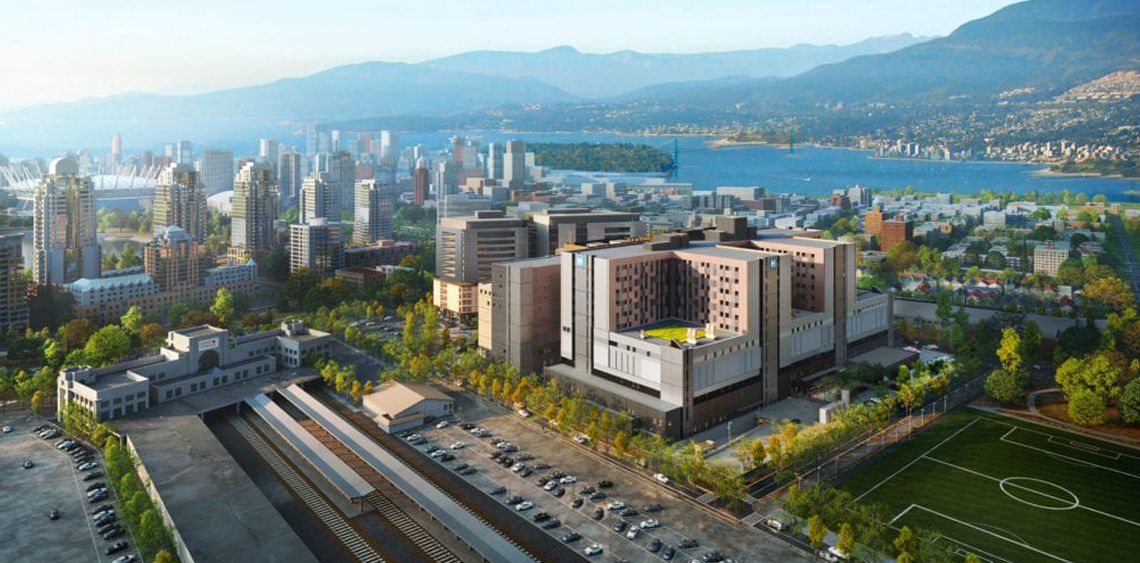 In my keynote at Groundbreak this year, I also had the privilege of celebrating Gardner Vaughan Group, a leading property development and building company based in Australia. They built the Monterey Apartments in Kangaroo Point in Brisbane, which is the first timber multi-story construction in Kangaroo Point and the tallest residential-timber-tower in the Southern hemisphere. Today, Monterey has a negative carbon footprint, equivalent to taking over 700 cars off the road for one year, or the energy required to power a home for over 300 years.
These are just a couple examples of our customers' incredible projects. But the impact of their work goes far beyond the structures they build. GMA Construction Group is another Groundbreaker that's transforming the future of the industry. GMA is a Minority Business Enterprise, Disadvantaged Business Enterprise, Veteran Owned Small Business, and Section 3 Business Concern with a mission of developing people and transforming communities, and they're the winner of this year's "Excellence in Community" award. For years, GMA has been committed to community hiring, providing job training opportunities, and partnering with other diverse small businesses. The company averages more than 50% Minority/Women-Owned Business Enterprise participation, and their work has contributed to a reduction in gun violence around their job sites on Chicago's South and West sides. GMA has developed and participates in many programs to drive diversity in the industry including the CREATE Program, which supports students interested in engineering and construction careers.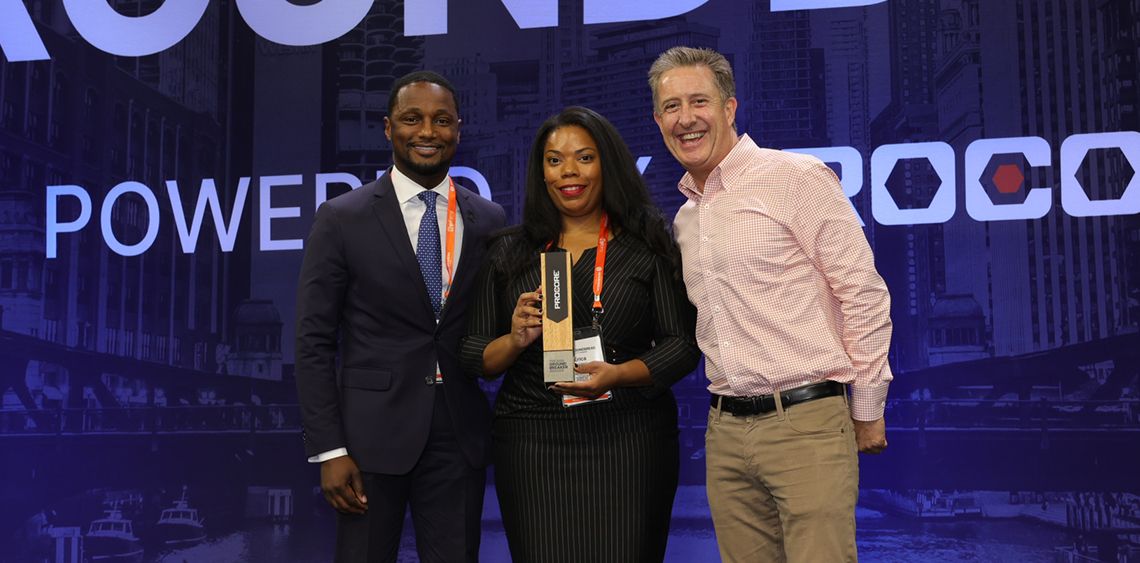 Ferrovial, a global GC based out of Madrid, Spain, was another customer I had the honor of celebrating in my Groundbreak keynote this year, as their work is a true testament to the incredible people in this industry. They collaborate with a number of organizations around the world to improve access to drinking water, combat food insecurity, and alleviate poverty. But they don't just provide financial support, which would be the easy thing to do. They actually provide employees with the opportunity to travel to the job sites where they manage the projects and offer technical expertise. And, the return on investment is remarkable; for every euro they invest in the program, they get about a 10x return. Since 2005, the program has benefited more than 600,000 people around the world, and they're on track to benefit another 52,000 by the end of the year.
All of this work is driving an extraordinary impact on the world around us, and Procore is proud to support our customers in doing their life's best work—both on and off the job site. This year, we were also proud to partner with the industry to drive safer, more supportive, and more equitable workplaces. We continue to work together to drive healthier workplace cultures, invest in initiatives that support a diverse workforce, and support Construction Inclusion Week. And, we remain committed to tackling the labor shortage by continuing to invest in educating and inspiring the next generation of builders, including supporting Historically Black Colleges and Universities in partnership with the AGC, and partnering with many industry and trade associations to prepare folks for the modern workforce.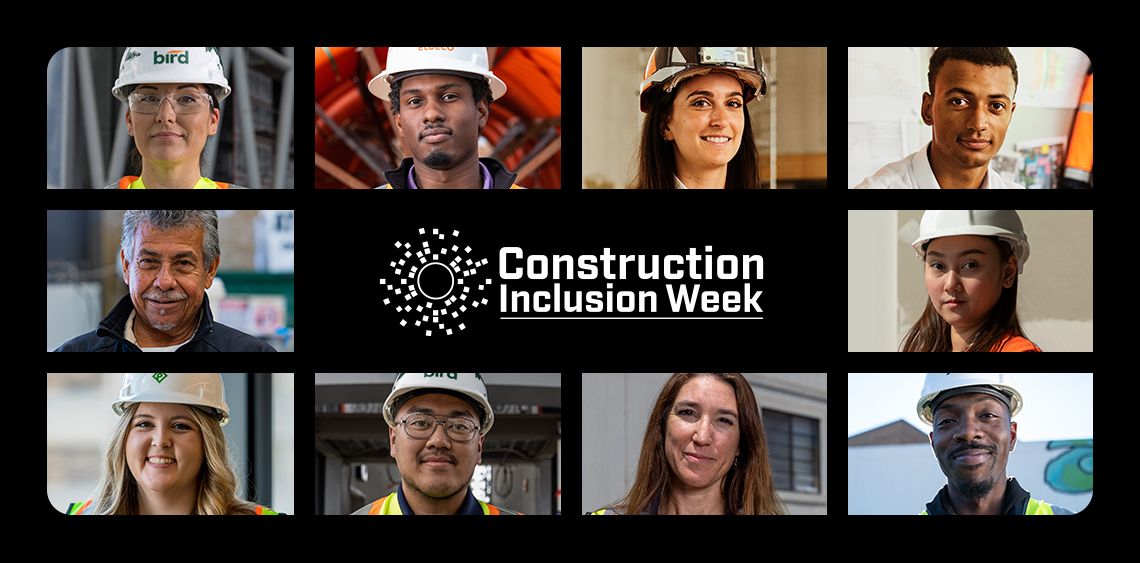 One initiative that I'm especially proud of is Get Construction Talking, a global initiative that focuses on raising funds and awareness around mental health in construction, which we announced earlier this year in partnership with The B1M. To date, we've raised over $75,000 for the cause. And while it's clear we still have much more work to do, it's been encouraging to see the overwhelmingly positive response we've received since the campaign launched. To learn more or join the conversation, I encourage you to check out GetConstructionTalking.org.
Over the past 20 years, Procore's vision has been to improve the lives of everyone in construction, and collectively, we've made huge strides toward this vision in the past year. As we look ahead to 2024, we have an incredible opportunity to further this vision and to continue shaping the future of construction and the world around us.
To both our customers and our partners: Thank you for all that you've done, and continue to do, for Procore and the industry. I couldn't be more grateful to be on this journey with you all—we wouldn't be where we are today without your support, trust, and partnership. Here's to a bright future ahead!
---
View this message in: français canadien (French Canadian), espanol (Spanish), français (French), or deutsche (German).