Procore's Top 10 Product Enhancements of 2021 Paving the Future of Construction
In 2021, we built the foundation of the Procore Construction Network, for a future in which our users will be able to quickly find and connect with new construction partners through a free online business directory. We also continued building an open platform that connects all stakeholders, workflows, data, and tools, with a single user experience, available on mobile and web, from preconstruction to closeout.
Our investments over the past year focused on five key themes: accelerating financials, advancing preconstruction, connecting all stakeholders, building a global-ready platform, and mobile innovation.
Here are our top 10 product enhancements of 2021:
Accelerating Financials
#1 Introducing Work Breakdown Structure (WBS)
Procore's platform is a single source of truth for construction project management information. Work Breakdown Structure, currently in open beta, allows users to generate even more insights from data. Users now have the ability to create 10 cost segments, to improve the way they capture, organize and analyze financial data on projects.
"With WBS, it was much easier to achieve alignment between the accounting, finance, and project management teams than it was previously when we were only leveraging Cost Codes and Cost Types in Procore." - Chuck Michalesko, Majors Projects, Talen Energy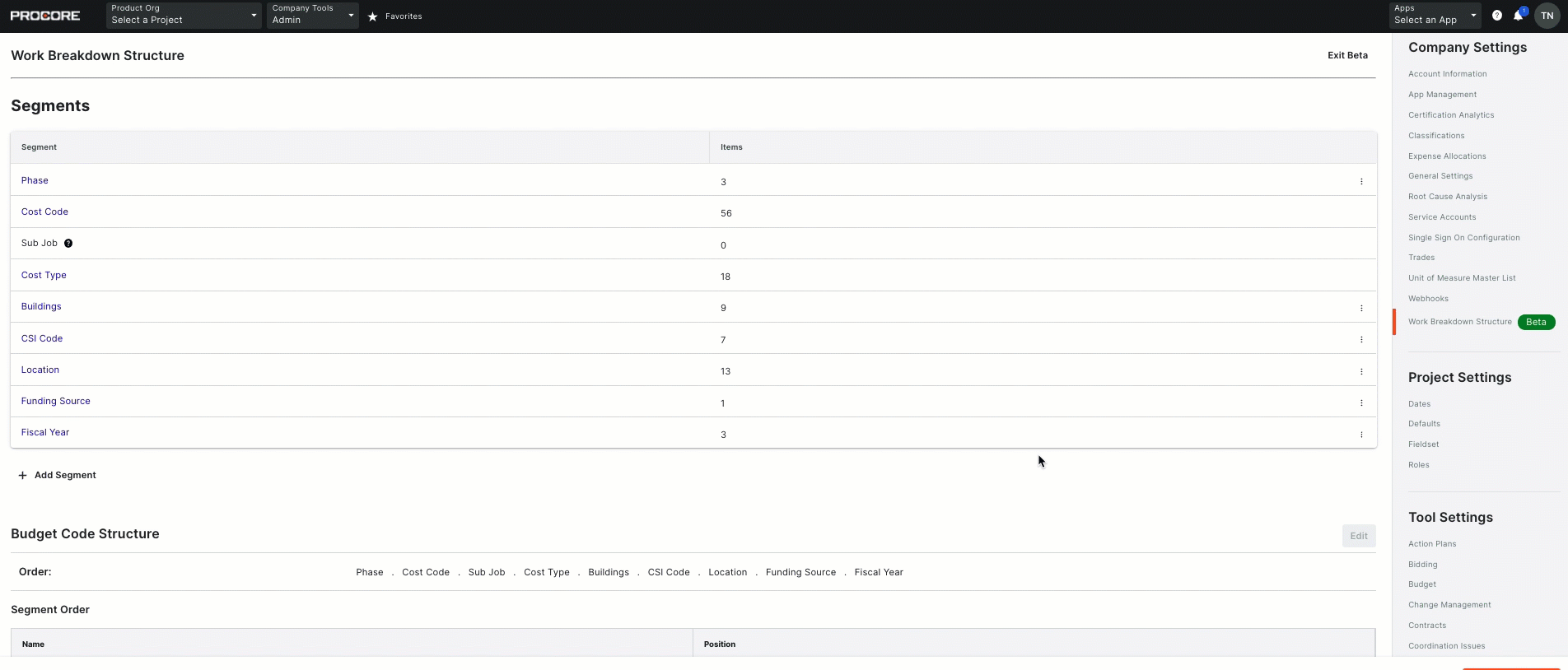 #2 Improve forecasting volume and profit with new Advanced Forecasting
Producing accurate monthly forecasts is critical to a project's success. With Advanced Forecasting, users can produce accurate and real-time monthly cost projections with ease, in a fraction of the time. Users can spread project costs over a scheduled duration to see the monthly cost impact or cash needs at a detailed or summarized level.
"Advanced Forecasting in the budget tool has enabled us to streamline, accelerate, and automate our monthly forecasting process. Its ease of use and direct integration with Business Intelligence applications create a utility that far exceeds other tools currently on the market." - Michael Capuzzi, CFO at The Vorea Group,
Advanced Forecasting optimizes the way users forecast, enabling access to actionable cash flow data, reducing financial risk, and eliminating manual data entry.
#3 Procore's ERP Connector Platform Improves Real-Time Decision-Making
Procore's new ERP Connector platform connects the entire project team with real-time financial data, so users can make the best decisions for their projects. This solution helps improve decision-making capabilities by providing both project and accounting teams with immediate access to accurate and timely project cost data.
"I can't emphasize enough the value of the integrations," said Al Nover, Facilities Finance and Contracts Manager at Boston Children's Hospital. "They allow the PMs to have all the info they need in their own solution, but also give us confidence that we're synced with the hospital's corporate ERP and capital planning systems. There's no manual entry, it's synced with the general ledger, and it's accurate."
Along with launching the ERP Connector platform, Procore also launched new Procore accounting integrations for Sage Intacct, Yardi Voyager, MRI, Acumatica, and more on the way. There are already 40+ ERP integrations on the Procore App Marketplace.
Bonus: Procore Brings Lien Management Workflows to the Platform
In construction, the risks and complexity of moving money between stakeholders traps vast sums of critical working capital each year. This causes cash stress to contractors, increases their working capital and bonding expenses, and negatively impacts construction jobs. That's why we acquired Levelset, a leader in lien rights management for construction. It furthers our mission to connect everyone in construction, while getting people paid faster.
Advancing Preconstruction
#4 Integrated Takeoff and Estimating to Improve Project Predictability
Procore Estimating is takeoff and estimating integrated directly to cost management and project management workflows. Providing tools for digital takeoff, estimating, building bid proposals and change management.
"Our estimating time has been cut in half, if not more. Additionally, our take-off/bid accuracy and efficiency has increased substantially. Overall, we rate Procore Estimating a 10 out of 10 in terms of caliber of software, customer service, technical support, and pricing," Shannon Freda, President, S Freda Corp.
Connecting All Stakeholders
#5 Confidently Guide Business With New Analytics Reports & Dashboards
By connecting every facet of a project, teams can proactively utilize data to impact predictability and profitability.
"Operating in multiple locations requires accurate information that can be accessed immediately," said Scott Polsen, Managing Director, Benmax. "Procore Analytics is easy-to-use with exceptional support that provides visibility for us to analyze and validate information quickly, which allows us to make decisions faster and with more confidence."

Procore Analytics now provides over 140 industry vetted reports and dashboards to put data to work and maximize ROI.
Bonus: Procore Acquired LaborChart to Improve Construction Workforce Management
Labor is typically the highest and most variable cost for contractors, yet many still rely on spreadsheets and analog options like whiteboards to manage their workforces. By acquiring LaborChart, we will be able to provide contractors with a real-time and forward-looking understanding of all workers, assignments, and commitments, enabling them to accurately plan, schedule and forecast. Combined with Procore Field Productivity, this integrated solution will give contractors a holistic view to optimize their workforce.
Building a Global-Ready Platform
#6 Customize Procore To Meet A Company's Unique Needs
Users are now able to experience the flexibility of the Procore platform through Custom and Configurable fields. This allows users to collect the information that applies specifically to their teams.
"From new power plants to airports, all projects have different needs for tracking unique project data," said Josh Hauser, Construction Project Manager, Burns & McDonnell. "Whether it's a turnover package on punch list or a contact number related to drawings, custom fields across Procore's platform have allowed project teams to use and manage critical data."
Custom and configurable are now supported in every Procore product across the platform.
#7 Correspondence Meets Project Requirements for Customers Around the World
Last year we introduced the Correspondence tool, creating one hub for communication from design and construction through closeout. This year, we've continued to invest in this tool to connect all project communication seamlessly throughout Procore. Take an existing response from the activity feed and Create and Link it to another type of Correspondence; streamlining the next step in the operation. Additionally, users can now quickly create correspondence items from an RFI. These investments deepen connectivity while maintaining organization throughout the project lifecycle.
#8 Action Plans Streamlines Collaboration with Notifications and Change History
Action Plans creates an environment where delivering on quality and safety plans are effective and streamlined. This solution supports quality teams around the world with a truly collaborative tool for executing quality plans (such as Inspection Test Plans), allowing teams to move quickly without compromising on quality. We recently released the ability to track change history in Action Plans, enabling users to see when changes were made and by whom. Pair change history with the added notifications functionality to fully optimize all Action Plans has to offer.
Connecting the Field to Office with Mobile Innovation
#9 Connecting Time & Materials Tickets Directly to Change Orders
With Procore's new Time & Material (T&M) Tickets to Change Management workflow, users can capture out-of-scope work in the field and convert it into a formal change order with one seamless and integrated process.
"Now with Procore's T&M Ticket solution not only do we get clean, easy to read tickets with real-time visibility into the status of work but it takes seconds to convert it to a Change Event so I can get it to my customer in minutes, not hours or weeks," said Justin Weidner, Civil Division Manager, A&R Services, Inc.
Field tools like T&M Tickets and Timesheets deeply integrate with the Procore Financials Budget tool, enabling project teams to anticipate financial impact of labor costs and out-of-scope work in real-time, better equipping them to protect profits.
#10 Revolutionize How Project Teams Leverage BIM Models in the Field
Traditionally, teams spend countless hours creating detailed lift drawings from the models. This provides field teams with fully coordinated drawings showing dimensions for penetrations, blockouts, embeds, in-wall piping and equipment. Now, with Dynamic 2D Views, Procore BIM automates the creation of lift drawings, putting the model front and center as the "source of truth" to drastically improve productivity and predictability in the field.
"I'm on the layout side of things, so having access to elevation drawings, on-the-fly, in Procore, is just one more tool that enables me to do my job more efficiently. It's all about having quick access to accurate information the moment you need it. Procore brings that to the table." - Josh Soules, North Mechanical Contracting & Service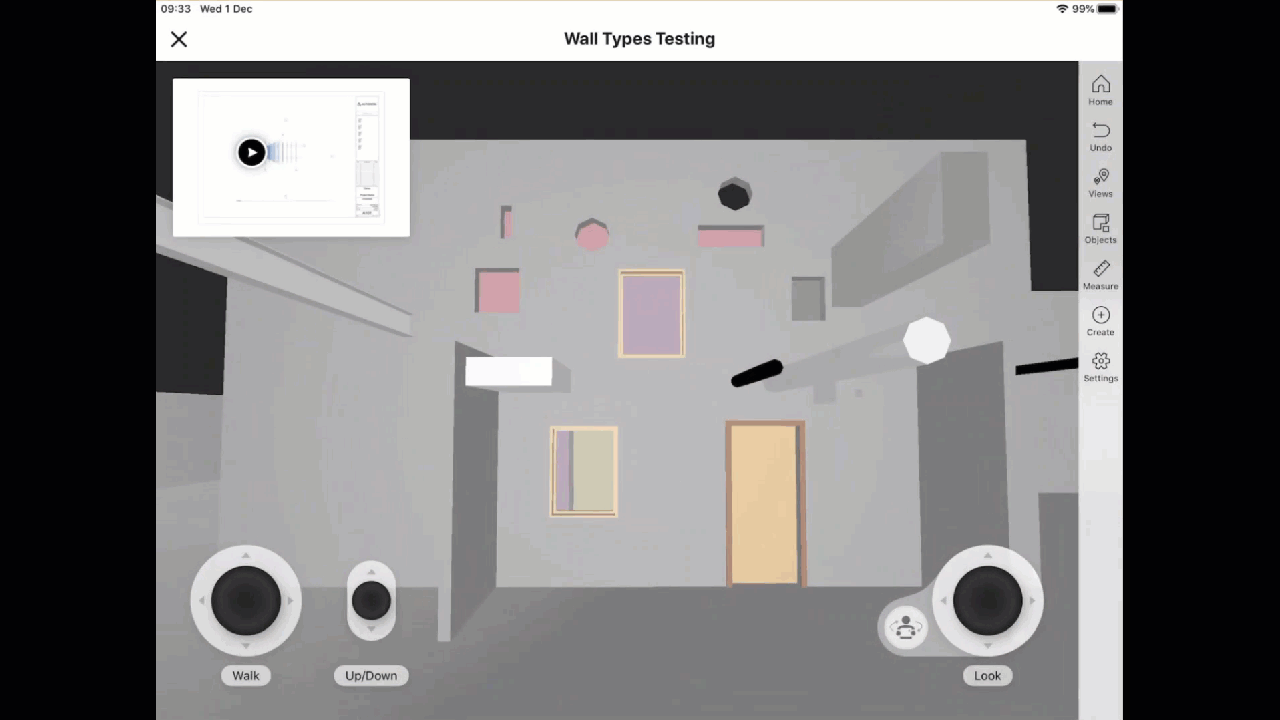 We've accomplished so much in 2021, and we are just getting started. As we look to 2022, we are doubling down on our vision to improve the lives of everyone in construction.
See all enhancements from 2021, and keep up to date with all release announcements at What's New in Procore.
Interested in learning more about how construction leaders are using the Procore platform to drive positive results in their business during a year of unprecedented challenge? Review Unlocking the ROI of Construction Technology and download the full report.
---
The numbering of each release in this blog post is not a reflection of financial contribution or expectations.